Pupil Chaplains
Las Posadas 2015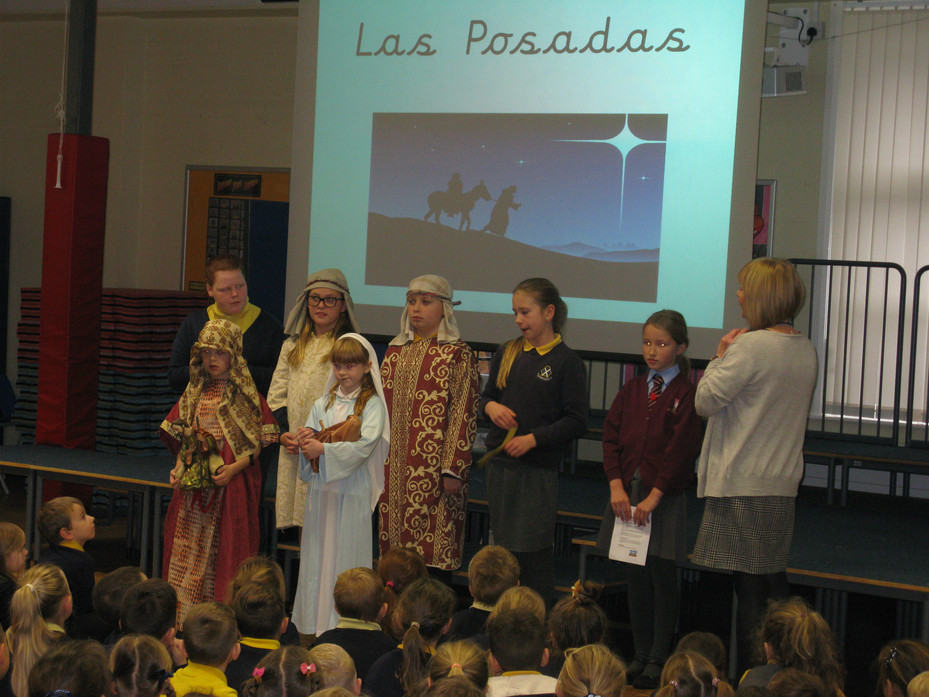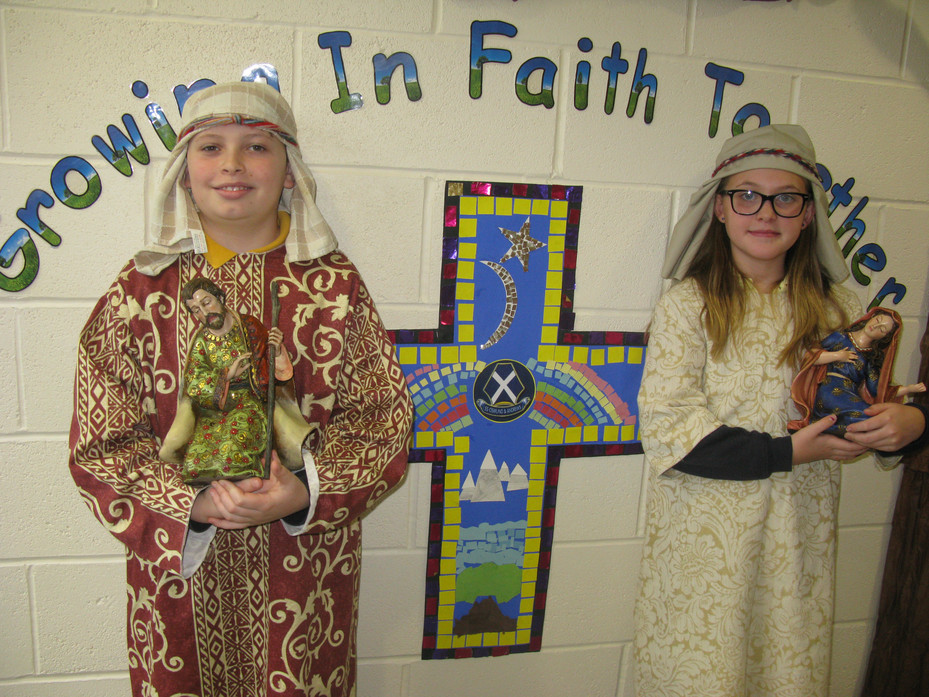 Our Chaplains took part in this years Las Posadas. children from St Brendans RCP School arrived with Mary and Joseph in our special assembly. Later our Chaplains took Mary and Joseph on the next part of their journey to St Teresas RCP School.
About our Chaplains
Following an application and interview process pupils are commissioned at Salford Cathedral by the Bishop of Salford or his representative.
Pupil Chaplains play a vital role in developing the spiritual life of the school. Throughout the year they perform many duties, under the guidance of Miss McMurray, that support the school as a Christian community.
Their duties all accord with the school Mission Statement and include; promoting love and respect in school; supporting the development of friendship in the school. They also have the responsibility to develop and support prayer in classes, organise fund raising events, plan, organise and present assemblies.
This year the Pupil Chaplains will be compiling a School Prayer Book, designing a page on the school's web site and producing a newsletter for parents.
Let's Pray Together!
Download our Prayer Book - Click HERE!