Year of Mercy
Year of Mercy
12 May 2016 (by admin)
Year of mercy events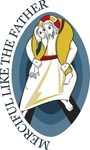 Pope Francis has called us all to be part of a Jubilee Year of Mercy from 8th December 2015 - to the Feast of Christ the King 2016. The children will be exploring all the different acts of mercy in the Summer term, as well as learning more about Pope Francis.
We are all currently making our own classroom doors into 'Holy Doors' to remember the significance as Pope Francis passed through the holy door in St. Peter's Basilica in Rome.
Here is a link to a short clip of the Pope announcing the Jubilee year. Also, a clip of Pope Francis opening the holy door in Rome.
https://www.youtube.com/watch?v=h15sBFluFEg
There is a 'Holy Door' travelling around all the schools in the Salford Diocese. The door will arrive at our school on Thursday 9th June 2016.
YEAR OF MERCY PRAYER
All loving Father, you sent Jesus your Son to show us Your mercy and to teach us how to forgive one another.
Pour out Your Holy Spirit upon us.
Help us to remember that we are all sinners. Let this Year of Mercy be a pilgrimage, a journey back to You.
Make us ambassadors of mercy, sharing Your forgiveness with everyone, especially those who feel that they are beyond Your love.
We make this prayer through Christ our Lord.
Amen